Tank Panel Drain Hole Plugs

The Twin-Tank Series 1, 2, and 3 Jaguar XJ-6 and XJ-12
built from 1968 to 1992, and the Daimler versions,

have 2½" inch holes/openings at the bottom of each rear Quarter Panel, for access to each tank's Drain Bolts.
The Jaguar factory covered these holes with a plastic plug
fitted INSIDE the quarter panel.
The problem: in order to access the tank's Drain Bolts,
you need to push the factory plugs out of the way,
and then you cannot get them back in place,
unless you remove the bumper's side sections,
AND the quarter panels. Too much hassle.

Many have given up trying to get the factory plugs in place and left the holes uncovered, or pulled the plugs through the holes and destroyed them trying, or just covered the holes with duct tape !!

if you leave these holes uncovered, water, insects, and even rodents can enter through the holes. Water causes rot and rust, and our Jags do not need any help in that department.
I had a manufacturer make some prototype plugs for my car that go on from OUTSIDE the panel, and with a little effort, are removable and replaceable.
They fit flush with the panel, the edges of the plugs are thin.
They have locking tabs which line up with the inside,
raised edges of the panel holes.
A buyer in Belgium described the plugs as:
'very elegant design'
The pictures below show the plugs, and in place.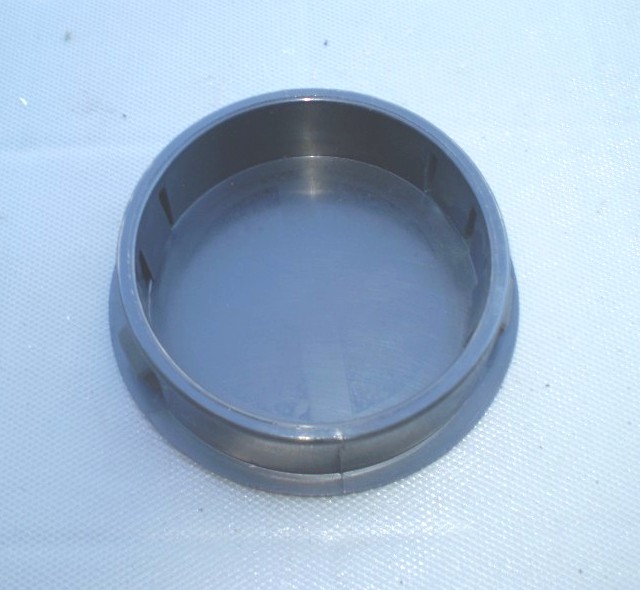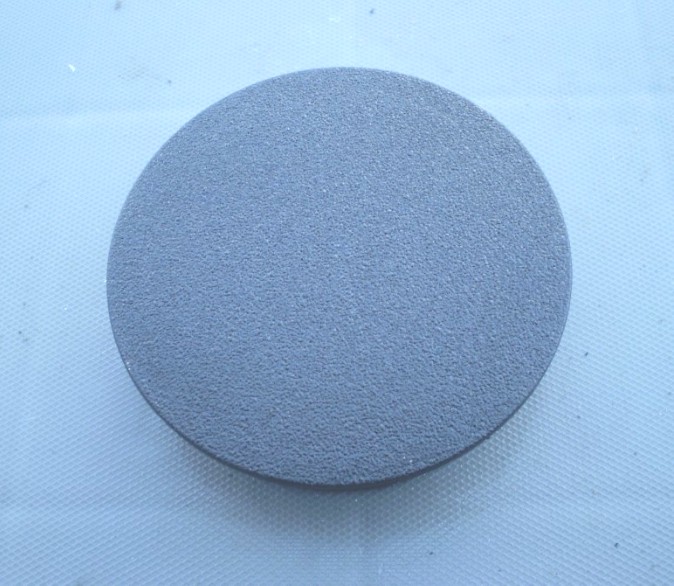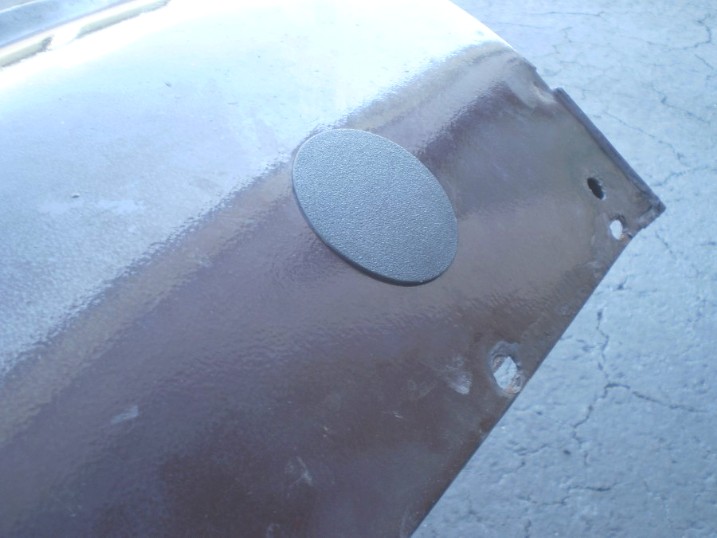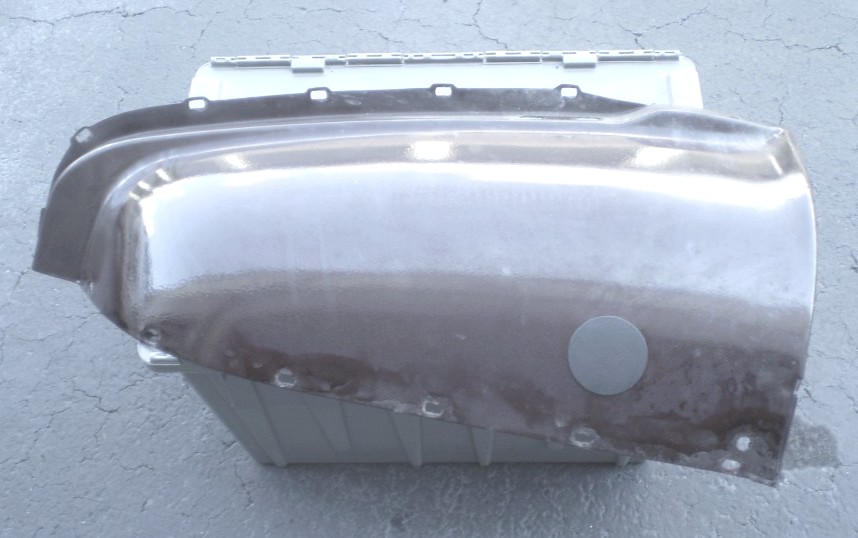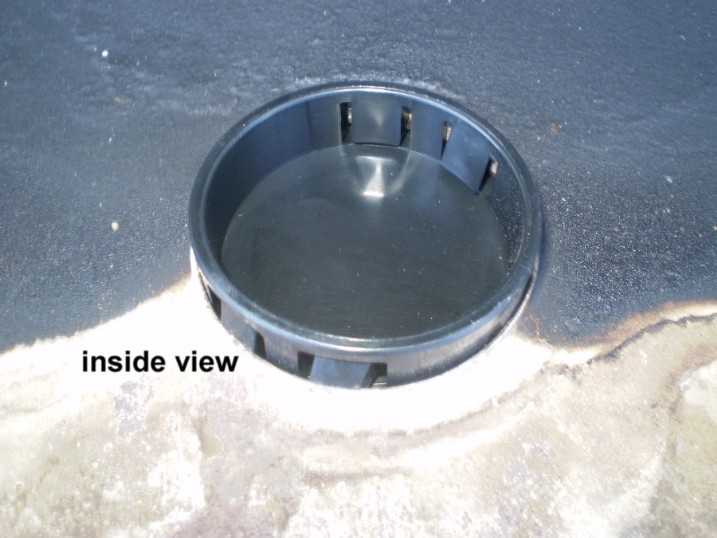 Price for a pair of the plugs is $29.00
Delivery in continental USA is included in price.

Overseas please inquire
New Spare Tire Compartment Floor Hole plugs

there are two holes/openings on the spare tire compartment floor pan
in XJ bodies. They measure 1 and 15/16ths" each.
These are holes for ventilation of fuel vapors.
But they also allow insects and even mice to get in the trunk and nest.
I now offer Vented plugs which prevent anything but ants
from getting inside the spare tire compartment.
If you've ever opened the spare tire compartment and found
a wasp nest or a mouse nesting under your spare tire, you need these!
Price for a pair is $19.00 delivered in the USA.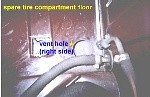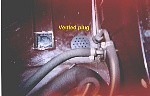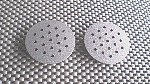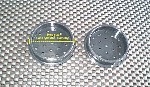 click on thumbnails
for large images